z Highlights and forthcoming Events
Neythal - the Continental Shelf

a thematic Bharatanatyam solo performance by by Lavanya Raghuraman at Esplanade Theatre Studio, Singapore on Sat, 19Feb'2011 8 pm.
Thyagaraja Akhandam - a 24-hours-non-stop performance of Thyagaraja's Kritis at alapana Chamber, 375, Serangoon Road, Singapore - 218122 from 11am Sat, 26Feb'2011 to Sun 27Feb'2011 11am. All are welcome.
alapana Kalaimanjari - Students' Programme
v Calendar of events (under construction)
z Milestone events and achievements (under construction)
z Photo Gallery (under construction)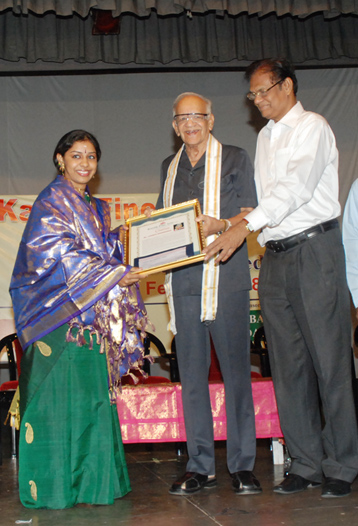 Lavanya Raghuraman receives the title of 'Natya Chudar'
01/01/2009